//
OPENING CEREMONY FOR WALKING STREET AT SONASEA SHOPPING CENTER
Sự Kiện
KHAI TRƯƠNG PHỐ ĐI BỘ SONASEA SHOPPING CENTER VÀ GIÁNG SINH
Sonasea Shopping Center Phu Quoc – the Pearl of the Far East, is one of the most famous tourist paradise in Vietnam. To meet the entertainment needs of visitors when arriving on the pearl island, CEO group gave birth to a brainchild – Sonasea Shopping Center Walking Street. Located at Long Beach, when arriving here visitors can enjoy a mini Phu Quoc with local products, exquisite souvenirs with sophisticated crafts, enjoying seafood and specialties, fast food and street food in Phu Quoc. In addition, there are many playground for children.
Tra Hong Quan is proud to be the exclusive organizer of this events.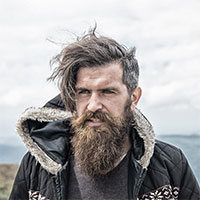 Client Review.
" Curabitur convallis fringilla diam sed aliquam. Sed tempor iaculis massa faucibus feugiat. In fermentum facilisis massa, a consequat purus viverra. "
Liên Hệ Ngay !!!