//
THE OPENING CEREMONY OF GOD NGUYEN TRUNG TRUC TEMPLE
Sự Kiện
LỄ KHÁNH THÀNH ĐÌNH THẦN NGUYỄN TRUNG TRỰC
In the morning of October 30, 2016; Cityland Company coordinated with Tra Hong Quan event-organizing company to hold the Opening Ceremony of Nguyen Trung Truc's God.
This is a project funded and restored by Cityland to preserve historical relics of the national hero Nguyen Trung Truc. Former Politburo Member, Former Prime Minister Nguyen Tan Dung; Mr. Nguyen Thanh Son, Member of the Party Central Committee, Deputy Chairman of the Central Economic Committee; Comrade Nguyen Thanh Nghi, Member of the Party Central Committee, Secretary of Kien Giang Provincial Party Committee, Head of the Kien Giang Delegation Corps; Mr. Lam Minh Thanh, Standing Committee of Provincial Party Committee, Secretary of Phu Quoc District Party Committee; Mr. Dinh Khoa Toan, Deputy Secretary of District Party Committee, Chairman of Phu Quoc District People's Committee attended.
On the Cityland side, there were General Director Bui Manh Hung, Deputy General Director of Finance – Standing Nguyen Huu Tai, Deputy Technical Director of Torrance Atruowng Zeydenze Project, Deputy General Director of Planning and Investment Pham Thanh Dung, representatives of member companies, Divisions and Boards of CityLand Company and partners.
In recent years, despite receiving people's contributions, due to limited funding, the Monuments Protection Committee has not been able to fulfill the wish of investing and embellishing the monument to have a more spacious place of worship and restoration. The service is better for the needs of locals and visitors and honor the merit of the national hero Nguyen Trung Truc.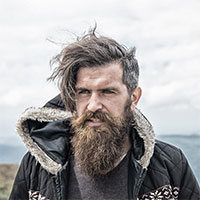 Client Review.
" Curabitur convallis fringilla diam sed aliquam. Sed tempor iaculis massa faucibus feugiat. In fermentum facilisis massa, a consequat purus viverra. "
Liên Hệ Ngay !!!