//
GRAND OPENING CEREMONY OF BAO VIET PHU QUOC
Sự Kiện
LỄ KHAI TRƯƠNG BẢO VIỆT PHÚ QUỐC
On the morning of July 22th 2018, Bao Viet Group and Indochina Heritage in cooperation with Tra Hong Quan event company held the opening ceremony of Bao Viet and Bao Viet Life companies in Phu Quoc. These are the two companies of Bao Viet Insurance Corporation and Bao Viet Life Corporation. The event marked an important milestone, affirming its position in the network of member companies in 63 provinces and cities with more than 170 branches across the country.
Speaking at the opening ceremony, Mr. Dao Dinh Thi – Chairman of the Board of Directors of Bao Viet Group affirmed: "The official birth of two insurance companies under the member unit of Bao Viet Group is proof for the growth and steady development of the whole system. In addition, this event also contributed to the expectation, creating a breakthrough that brought the system of Bao Viet insurance companies to become one of the first units to deploy the goal of building Phu Quoc into a special zone economy – administration by 2020 according to the overall planning of socio-economic development of Kien Giang province.
It is expected that, besides putting into operation two new insurance companies, Bao Viet Group will continue to seek and expand investment opportunities in a number of areas in accordance with policies and regulations. Phu Quoc's development direction, contributing to bringing Phu Quoc in particular and Kien Giang province in general to become more and more prosperous, people's lives improved and prosperous.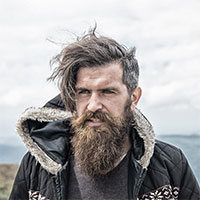 Client Review.
" Curabitur convallis fringilla diam sed aliquam. Sed tempor iaculis massa faucibus feugiat. In fermentum facilisis massa, a consequat purus viverra. "
Liên Hệ Ngay !!!