//
HUNG PHAT PHU QUOC URBAN EVENTS
Sự Kiện
ĐÔ THỊ HƯNG PHÁT PHÚ QUỐC
As a pioneer in the field of household metal products, after 20 years of construction and development, the Group has always been at the forefront of applying advanced technology lines in the world. It is combined with a group of excellent experts and workers who research and produce essential household metal products for life. The Group's products are highly appreciated by consumers for their good quality, diversified designs, reasonable prices, excellent pre- and after-sales services and special outstanding features compared to other product lines on the market.
With the products of stainless steel water tanks, plastic water tanks, solar water heaters, water heaters, stainless steel washbasins; they have been and are traditional and spearhead products of the Group. Tan A Dai Thanh is proud to be the largest manufacturer of water tanks and solar water heaters in Vietnam. The Group is also the first unit in Vietnam which successfully research and supply to the market the product of 30,000-liter stainless steel industrial tanks, 10,000-liter industrial plastic tanks and 5,000-liter industrial solar water heaters –    largest in the market, serving in large-scale construction projects, factories, factories, office buildings and high-end apartments … These product lines are not only strongly consumed in the domestic market countries but also exported to many countries around the world. Since 2013, the Group has signed many cooperation contracts, supplying these products to markets in countries in Asia, Europe and North America, this is considered a great step in affirming brand positioning not only in the country but also in the international markets.
In addition to traditional products, in 2014, the Group has launched many new product lines such as RO water purifier, IPaint high-grade interior and exterior paint, high-quality bathroom sanitary equipment, models suitable for tastes and style of Vietnamese consumers. With its prestige and potential, Tan A Dai Thanh is also chosen to be a partner by state and foreign agencies and organizations such as the Ministry of Industry and Trade, the Ministry of Natural Resources and Environment, Vietnam Electricity. Strategic, the official supplier in providing consumer metal products for large state projects, and also a typical Vietnamese enterprise supplying products to international markets such as Asia, Europe, North America …
With 20 years of experience, long-term vision and proper development orientation, Tan A Dai Thanh Group was honored to receive the Second Class Labor Medal awarded by the State, the National Brand Award together with many other medals, awards and certificates of merit. With that momentum, Tan A Dai Thanh will continue to pursue its principles and goals, on the one hand to increase the quality of life of Vietnamese people, and on the other hand to affirm its position and Vietnamese brand in the international arena.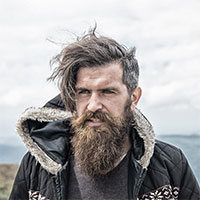 Client Review.
" Curabitur convallis fringilla diam sed aliquam. Sed tempor iaculis massa faucibus feugiat. In fermentum facilisis massa, a consequat purus viverra. "
Liên Hệ Ngay !!!